---
Extroverted overcomer. A two-word definition of Leslie Woods. She is very friendly, outgoing, happy, caring and thoughtful. But, she hasn't always been that way and with good reason. As a teenager, Leslie went through enough in her life to cause any young girl just to want to crawl into a hole and give up. She went from being a popular teen to being bullied and tormented for things that simply were out of her control. At age 14, Leslie was diagnosed with epilepsy.
"Because of my epilepsy my self-esteem dropped to an all-time low." said Leslie. "I thought it meant that I was stupid and a freak to say the least. I didn't really know anything about what it truly was. All I knew was that it freaked people out. I lost a lot of friends when people found out and even more when some of them actually saw me have a seizure. Then there were the people who felt it was their duty to make me a charity case. So in just a few months I went from being popular to being a total outcast. Doesn't really help a 14-year-old cope with something as big as that. Plus, I thought of myself as a complete freak. I became bitter for having it and ultimately started hating everyone including friends, family, and especially God." Leslie continued, "It took a huge wake up call from God to get me back on track. And to realize that it didn't matter what people thought of me. That I shouldn't feel inadequate compared to others. Yeah, I was treated differently by a lot of people, but I was treating myself horribly. It wasn't until after I got out of school that I really understood what Eleanor Roosevelt meant when she said 'No one can make you feel inferior without your permission'."
Fast forward to today and you see the extroverted-overcomer. "If I was a super-hero, I would be called The Extroverted Overcomer!" said Leslie.
---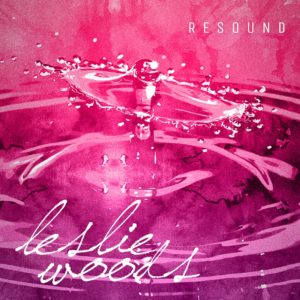 Leslie Woods, "Resound" Worship CD
$10.00
This worship CD features six songs.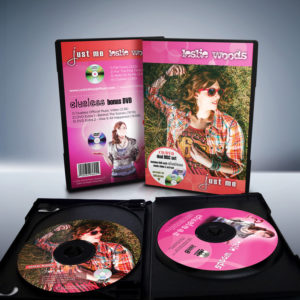 Leslie Woods, "Just Me" CD and "Clueless" DVD Combo
$15.00
The "Just Me" CD includes four songs.  The "Clueless" DVD includes more than 40 minutes of additional bonus footage, including the official Clueless music video, behind-the-scenes footage, and the story of "how it all happened."