Hixson Discusses Her Debut Release "Wait 'Til You Hear What I Heard," a coming-of-age novel set in the 1970s in East Texas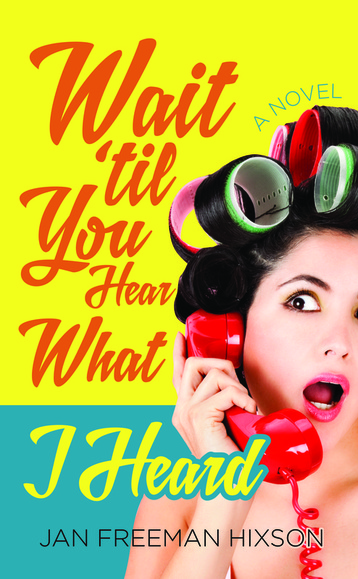 October 9, 2014 (Fayetteville, Ark.) – Local author Jan Freeman Hixson will be the featured speaker at the Second Sunday Series at the Fayetteville Public Library from 2-4 p.m. Sunday. Hixson, whose debut book "Wait 'Til You Hear What I Heard" is currently available, will discuss her experiences as a new author.
"I'll be telling the good, the bad and the ugly," Hixson says laughingly. "I'll also be discussing self-publishing and selling books, of course! I appreciate the Fayetteville Public Library inviting me to be a part of the Second Sunday Series."
The public is invited to the event, where food and beverages will be served.
Hixson's new book is an uproarious coming-of-age novel set in a 1970s small east Texas town steeped in high school football, Southern Baptist churches and sweet tea.
"I wanted to write a book that is funny and it is funny, but I also wanted it to be clean," Hixson says, adding that she has grown weary of books peppered with curse words and R-rated topics. "Besides being funny, I wanted to write something that is intelligent, with the message of redemption and grace. There's alcohol and other things in it, but that's what real life is. My book really is the journey of an 11-year-old growing up in the 70s. I grew up in the 70s, and we did a lot of bike riding, we read books, we played out in the yard. There was a certain amount of naiveté that went with that. Then suddenly her life changes and she realizes that grown up life isn't like that."
According to early reviews, Hixson has succeeded in her goal.
"I quickly fell in love with these characters and the small, 1970s town Hixson brings to live with charming detail. This is authentic Southern storytelling at its best," says Gwen Rockwood, author, syndicated freelance columnist and co-founder of nwamotherlode.com.
"I laughed my way through this book as it brought back so many wonderful memories of my childhood growing up Southern Baptist. The characters could have been right out of my family line," says Mary Ann Court, an Amazon reviewer. "Once I started reading I could not put it down…This is one book I'll read over and over."
"This book is wonderfully creative and witty! A fun journey back through my childhood in East Texas," said Donna Welch, who reviewed the book on Amazon. "A must read! Bless Jan's heart…she nailed it!"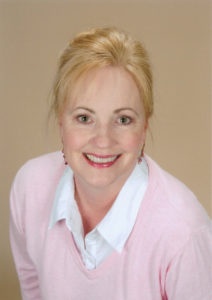 Hixson's book began as journaling not long after the death of her mother in 2002.
"I started writing down things I didn't want to forget," Hixson says. "I would tell my friends some of the funny things that went on at home and they said 'You really need to write a book.' The more I would tell people, the more I heard that. Before I knew it, I had written scenes out of a book."
Hixson got serious about writing the book around the time her oldest son, Bill, went to college, and her youngest son, Joe, got his driver's license. Once she finished the manuscript, Hixson sent it to a publisher.
"Of course, I got rejected," she says.
As an empty nester, Hixson, who had been a full-time, stay-at-home mom for 20 years, went back into the workforce and set the novel aside. After joining a local writer's guild, Hixson began working on the novel again.
"I got it polished and gave it to an honest-to-goodness editor in Chicago," Hixson says.
She took her editor's suggestions, made the revisions, created her own publishing company, Freeman Hixson Press, and published "Wait 'Til You Hear What I Heard." The book currently is available at Amazon and at the author's website, janhixson.com.
Hixson, who is the director of development at Loving Choices Pregnancy Center in Fayetteville, is currently working on her second book, with plans for a sequel to "Wait 'Til You Hear What I Heard" in the future.
For more information about "Wait 'Til You Hear What I Heard" and Hixson, visit janhixson.com.