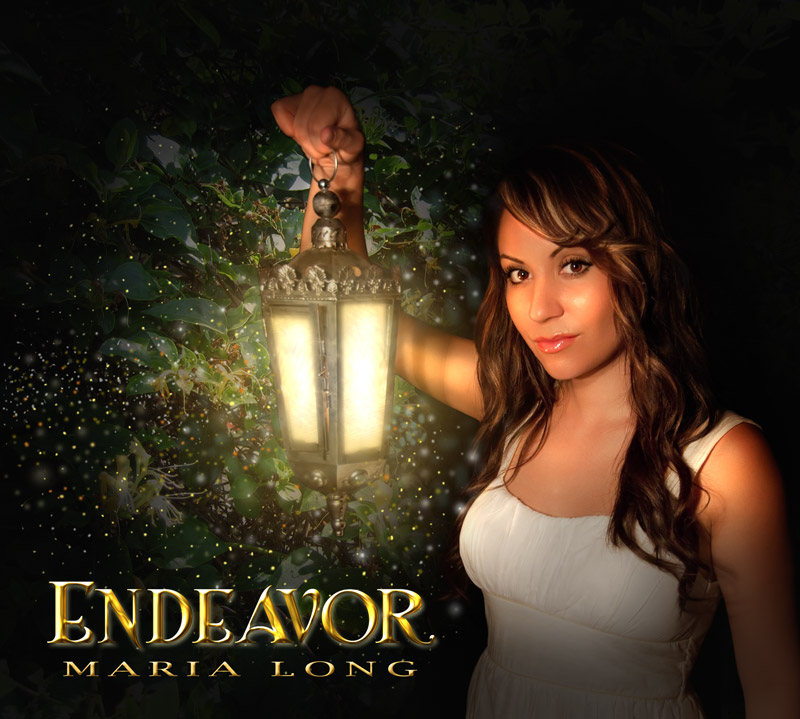 March 25, 2014 (Ft. Worth, TX) – Following a three-year sabbatical in which independent recording artist Maria Long gave birth to her first child, the singer/songwriter returns to the Christian music scene with the release of "Endeavor," the title track from her 2011 album. The single currently is playing at AC/Soft AC-formatted Christian radio stations.
"People might think it was a crazy career decision to quit touring right after releasing an album, and maybe it was," Long says, "but I did it because I felt that God was calling me on a new journey, the journey of becoming a mother.
"Having my son Noah changed everything," Long says. "Even my understanding of God and what His love means to me has changed. I feel like I'm in the best place I've ever been to go out and share how God's love can transform lives, because I am an example of that transformation. I'm so excited to be returning to touring and my music ministry!
"I realize now why God wanted me to wait before releasing this song.  My album Endeavor is all about knowing God for Who He really is, and I can truly say that, through the experience of being a mother, I have seen Him for who He is in my life.  When people hear the song 'Endeavor,' I want them to catch a glimpse of the God who loves them regardless of their failures.  And out of this experience, I hope that each listener will be overwhelmed by the lover of our souls and respond by engaging in a genuine and sincere worship experience with Him."
When <em "mso-bidi-font-style:="" normal"="">Endeavor was released in 2011, the album quickly yielded a Billboard's CHR Top 40 hit with "Find Me," the initial single release. The song also was featured alongside music by Lady Gaga, Owl City, Fall Out Boy and Ke$ha on the popular dance video game Audition Redbana. "Endeavor" is the second single released from the project.
For more information about Long and Endeavor, visit marialong.com.
About Maria Long:
Maria Long's 2006 album, Here With Me, launched the singer into the public eye, earning her support from both fans and the music industry. CCM Magazine nominated Long for Best New Independent Artist of the Year in 2007. Two songs from Here With Me were featured on the Gospel Music Channel's reality show, "Revolve Rockin The Road." In addition, the title track was included on EMI indie WOW album called Underground Sound.
Long spent four years recording her sophomore release, Endeavor, a concept album that Long calls "a labor of love (made) through a process of growth as a musician and a follower of God."
Long's son, Noah, was born September 26, 2012.
"I grew up in a Christian home knowing and loving God, but my relationship with Him has grown more in the past two years than it has my whole life," Long says. "I have always struggled with accepting God's love and forgiveness, but being a mother has shown me a depth of love that I had never experienced before, a love that is completely pure and not based on performance or conditions.  I know this is just a taste of the love of God, and this brings me such a great assurance.  It is a love I can't resist, and He is all that I want and need."
To learn more about Maria Long, you can visit her website at http://marialong.com. Like her on Facebook (https://www.facebook.com/marialongmusic). Follow her on Twitter (https://twitter.com/marialongmusic).
Radio Contact:
Jeff McLaughlin
A-Sides Radio Promotion
e: jeff@asidesradiopromotion.com
p: 615-530-3654